Electrolux Appliance Repair Parts

#1 Source For Guaranteed Parts for Electrolux Cooktops, Ovens, Ranges, Microwave Ovens, Vents, Dishwashers, Refrigerators, Wine Storage, Compactors, Washers & Dryers
1 - Find your model number below.
2 - Click on your model number. (A parts diagram will open up)
3 - Identify the part and part number and use the search field above to locate it.
If you can't find your part or model number we'd be pleased to assist you
Or
Call us toll-free at:
1-855-472-4443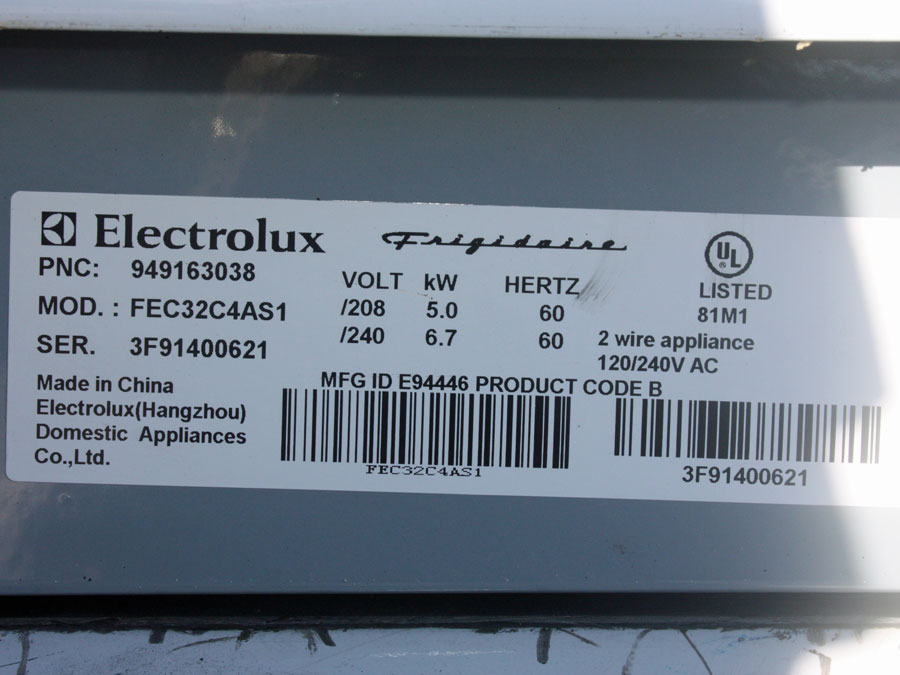 The New Induction Range:
Convection technology and boils water in 90 seconds
Cooktop That Delivers True Performance:
With continuous grates and a dual-flame sealed burner, this cooktop offers the widest range of BTU performance-from 18,000-BTU boil to a gentle 450-BTU simmer.
Refrigeration:
Features nine preset food temperature selections, three "My Favourite" Settings and a temperature range of 28-42 degrees. An Alarm System notifies you if there's been a power failure, if a door stays open longer than five minutes and if the interior temperature of the refrigerator ever rises above 56 degrees for more than 20 minutes.
Dishwashers:
Each dishwasher has up to nine wash cycles and five wash options, including Auto Wash, Heavy, Normal, Quick, Delicate, Eco Wash, Stemware, Rinse Only and "My Favourite." These Dishwashers also detects water leaks and immediately stops and drains the dishwasher while sounding an audible and visible alarm.