GSW Water Heaters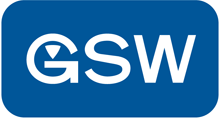 #1 Source For Guaranteed Parts for GSW Water Heater Replacement Parts
1 - Find your model number below.
2 - Click on your model number. (A parts diagram will open up)
3 - Identify the part and part number and use the search field above to locate it.
If you can't find your part or model number we'd be pleased to assist you
Or
Call us toll-free at:
1-855-472-4443
The first two numbers in the serial number are the year of manufacture, and the third and fourth numbers are the month for GSW water heaters. There may, or may not be, an initial letter before the numbers. For example, a serial number U1310372185 means that the water heater was manufactured in October of 2013.