Vermont Castings Appliance Repair Parts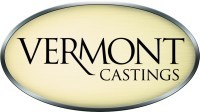 #1 Source For Guaranteed Parts for Vermont Casting Gas BBQ Grills
1 - Find your model number below.
2 - Click on your model number. (A parts diagram will open up)
3 - Identify the part and part number and use the search field above to locate it.
If you can't find your part or model number we'd be pleased to assist you
Or
Call us toll-free at:
1-855-472-4443
Grills:
When you fire up a Vermont Castings grill you get powerful performance, exact results and premium style. With our Signature FlavorSeal System available on every grill, you'll enjoy amazing results, every time.
Signature Sear Plates:
They redirect grease and juices away from flames distributing heat evenly across the entire cooking surface for ideal temperature control
Cast Iron End Caps and Extra Deep Firebox:
Help maintain heat to lock in flavors and keep food amazingly moist